Born in the province of L'Aquila, Italy, Wilma Tabacco has lived in Australia since childhood, yet her diverse art practice reflects her Italian heritage and her fascination with western European archeology and history. Primarily an abstract painter, Wilma's practice has expanded and contracted over the years to include elements of installation, collage and work on paper. Wilma's qualifications include a Bachelor of Commerce (1972), a Diploma of Education (1973), a Master of Arts (1995) and a PhD (2006). She has lectured variously in painting, drawing and printmaking at the University of Melbourne, Canberra School of Arts and at RMIT as part of the international programme in Hong Kong and in Melbourne.
She has received several grants from the Australia Council Visual Arts and Craft Board including a studio residency in Italy, and has also worked and exhibited in Seoul as the recipient of an Asialink residency in Korea.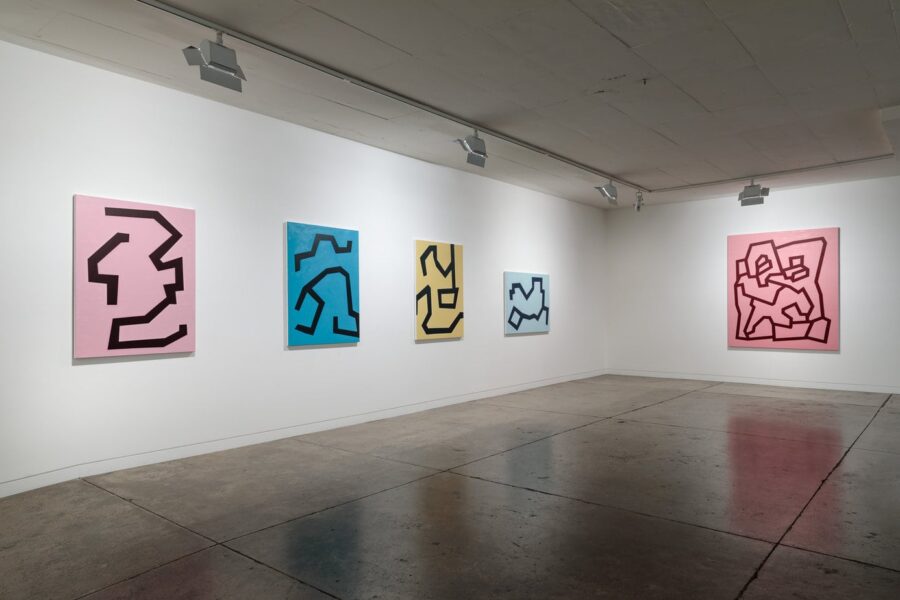 April 11, 2023
I often wonder whether having been born in the high peaks of the Central Apennine mountains in Italy, where to look down onto troughs and distant valleys – and in winter even clouds – influences my understanding of space in ways that even I can't comprehend.  Many of my paintings look like aerial views, something to fly over rather than view from solid ground. This has the effect of drawing a viewer closer to the work and then propelling them away, backwards to safer ground.
WILMA TABACCO
Born L'Aquila, Italy, lives Australia
QUALIFICATIONS
1979     Diploma of Fine Art at Phillip Institute, Melbourne
1995     Master of Arts, RMIT University, Melbourne
2006     PhD, RMIT University, Melbourne
COLLECTIONS
Anglican Church Grammar, Queensland
Ararat Regional Art Gallery, Victoria
Artbank, NSW
Australian National University, Canberra
Benalla Art Gallery, Victoria
Bendigo Regional Art Gallery, Victoria
Canberra University Collection, ACT
Canson Australia Pty Ltd
Charles Sturt University, N.S.W
Deakin University Collection, Melbourne
Fondazione Antonio Ratti, Italy
Geelong Art Gallery, Victoria
Glasshouse Regional Gallery, Port Macquarie, NSW
Ivanhoe Girls' Grammar, Melbourne
Latrobe Valley Arts Centre, Victoria
Latrobe University Gallery, Melbourne
Mildura Arts Centre, Victoria
Museum of Modern Art at Heide, Melbourne
National Gallery of Australia, Canberra
National Gallery of Victoria, Melbourne
Print Council of Australia, Melbourne
Queensland Art Gallery, Brisbane
Queensland University of Technology, Brisbane
Queen Victoria Museum & Art Gallery, Tasmania
RMIT University Collection, Melbourne
University of Southern Queensland, Queensland
University of Tasmania, Hobart
Warrnambool Regional Art Gallery, Victoria
Waverley City Gallery, Melbourne
Private Collections in Australia, USA, France and Italy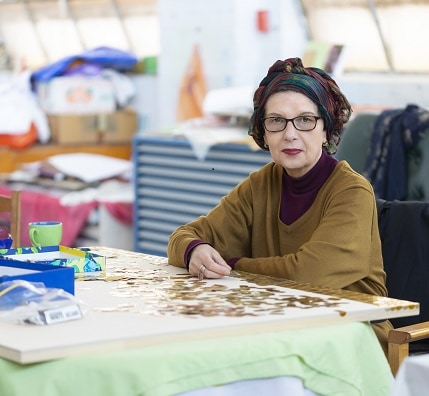 January 19, 2021
Gallerysmith's Wilma Tabacco has a dynamic profile featured in Il Globo 'In conversation with... Italo-Australian artist Wilma Tabacco'.  Discover insights…