Lee Salomone graduated from the South Australian School of Art in 1991. He works in a range of media – including installation, photography, sculpture and works on paper. His work addresses both the contemporary world around him and his cultural heritage, with Italian peasant traditions having provided a life-long source of inspiration for his practice.
Fundamentally a story-teller, Lee Salomone makes use of the 'existing': by combining physical objects with lived experiences and observations, he creates narrative, history and memory, both national and personal. Salomone describes his sculptures as 'contemporary artefacts'. We can't think of a more apt term!
Lee Salomone has presented more than 25 solo shows and been curated to more than 60 group exhibitions in his career both here and in Berlin. Exhibitions of note include Palimpsest (1999–01, 2009), at Mildura Arts Centre, Breeding Ground (2008) at Jam Factory, Adelaide, and CACSA Contemporary 2010: THE NEW NEW (2010) at Contemporary Art Centre of South Australia, Adelaide.
He lives and works in Adelaide, South Australia.
June 4, 2021
In this time like no other, Gallerysmith has brought together a curated selection of artists' experiences of 2020 with this online exhibition 2020 (REAR) VISION. This exhibition draws artists from both within and beyond Gallerysmith and aims to provide a snapshot, as a social history record of a most unusual and challenging time. It contains work which is reflective, responsive, reactive and importantly, honest.
Lee Salomone
lives Adelaide
Qualifications
1991      Bachelor of Arts, Visual Arts, University of South Australia, Adelaide, Australia
1988      Associate Diploma in Art, North Adelaide School of Art, Adelaide
1986      Certificate in Art, North Adelaide School of Art
Collections
Art Gallery of South Australia, National Museum of Australia, Unley Museum Collection, Adelaide, AAC Archivio Arte Contemporanea, Numero Civico Cultural Association, Rovereto, Italy, Mildura Arts Centre, Victoria, Migration Museum, A Division of the History Trust of South Australia, Private collections throughout Australia and Germany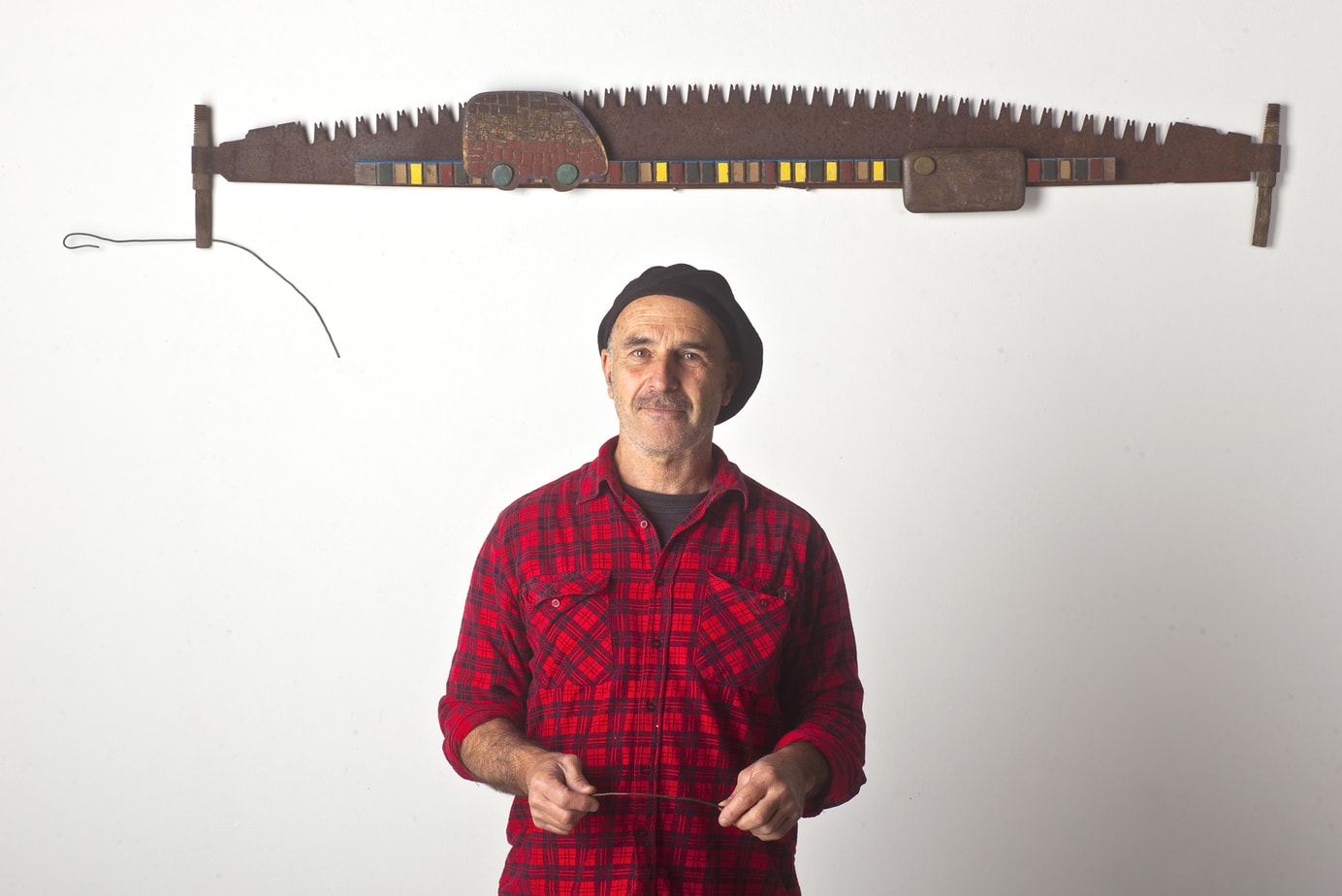 February 17, 2021
Gallerysmith is delighted to announce that we now represent contemporary artist Lee Salomone. Artist Lee Salomone graduated from the South…