ARTISTS | Catherine Nelson
Catherine Nelson is a photographic and photomedia artist whose fascinating practice has evolved from a degree in fine art from Sydney's College of Fine Arts combined with subsequent film work in creating visual effects for films such as Moulin Rouge, Harry Potter and Baz Luhrmann's Australia.
With years of experience in special effects, Nelson's refocus on her own studio practice in 2008 has resulted in her developing compelling photo composite images and video works that broadly address ideas about ecology and the environment.
In 2012 Nelson was selected as the winner of the Gallery NOW Artist Award in Seoul, South Korea. In 2010 she was shortlisted for the Royal Bank of Scotland Emerging Artist Award, also winning the Client Choice Award in the same prize. She has also been shortlisted for numerous photographic award exhibitions including the Bowness Prize at a leading Australian photography gallery, Monash Gallery of Art in Melbourne's east. Her works have captured the attention of photography collectors worldwide with works in collections in Europe, Asia, USA and Australia.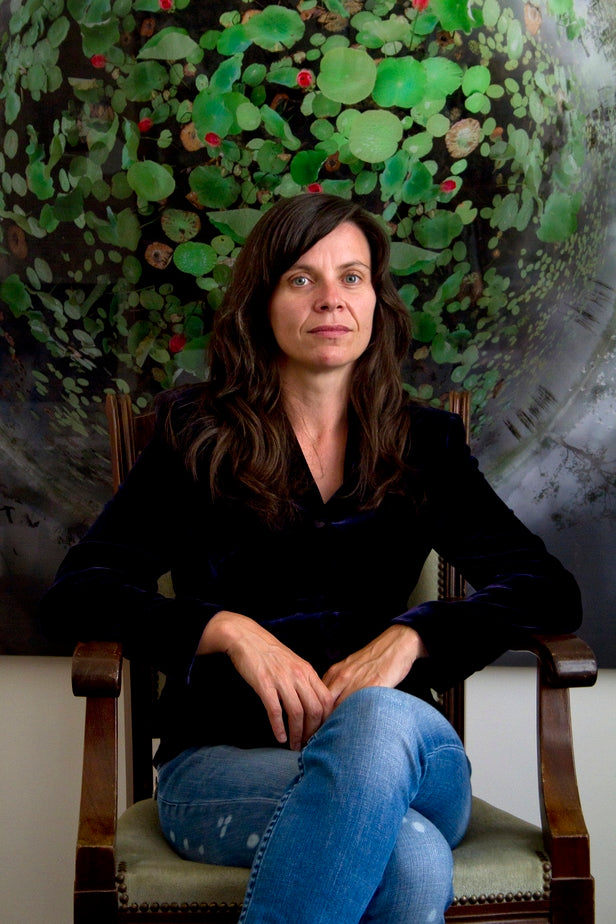 June 4, 2021
In this time like no other, Gallerysmith has brought together a curated selection of artists' experiences of 2020 with this online exhibition 2020 (REAR) VISION. This exhibition draws artists from both within and beyond Gallerysmith and aims to provide a snapshot, as a social history record of a most unusual and challenging time. It contains work which is reflective, responsive, reactive and importantly, honest.
CATHERINE NELSON
born Australia 1970, lives Belgium
Education
1996     B. Fine Art, College of Fine Arts, Sydney
Solo Exhibitions
2021
Future Memories 2020, Gallerysmith, Melbourne
2020
Future Memories 2020 (virtual exhibition), Gallerysmith, Melbourne
Future Memories 2020, Michael Reid Gallery, Sydney
2018
Every NoThing, Gallerysmith, Melbourne
2016
Submerged, Gallerysmith, Melbourne
Submerged, Michael Reid Gallery, Berlin
2014
Expedition, Gallerysmith, Melbourne
Expedition, Michael Reid Gallery, Sydney
2013
Other Worlds, Gallerysmith, Melbourne
Other Worlds, Michael Reid Gallery, Berlin
2012
Other Worlds, Gallery NOW, Seoul, South Korea
2011
Future Memories, Gallerysmith, Melbourne
Future Memories, Galerie Paris-Beijing, Beijing, China
Future Memories, Domonik Mersch Gallery, Sydney, Australia
Future Memories, Galerie Paris-Beijing, Paris, France
2010
Creation, Australian Centre of Photography, Sydney
Group Exhibitions
2022
Sydney Contemporary, Carriageworks, Sydney (upcoming)
Above the Canopy, Hawthorn Town Hall Gallery, Melbourne (upcoming)
Amazon//Amazon, curated by Ashleigh Jones, Michael Reid Gallery, Sydney
Art and Gender, Justin Art House Museum, Prahran, Victoria
For the Love of Trees, Burrinja Gallery, Upwey, Victoria
Enlighten Festival, Projection on Parliament House, Canberra, Australian Capital Territory
2021
Light Years, Basil Seller's Exhibition Centre, Moruya, New South Wales
Return to the Beginning, Horsham Regional Gallery, Horsham, Victoria
Sydney Contemporary: EXPLORE, virtual exhibition
Re-Gathering, RACV Collection exhibition, Benalla Art Gallery, Victoria
2020
Waterhouse Science Prize Finalist Exhibition, Adelaide
Ravenswood Australian Women's Art Prize, New South Wales
Sydney Contemporary presents 2020, Gallerysmith, virtual exhibition, Sydney
2019
Noorderlicht 30 Jaar, Groningen, The Netherlands
Lightyears 1999-2019, Michael Reid Gallery, Sydney
Lightyears 1999-2019, Perth Centre of Photography
2018
Waterhouse Science Prize (Finalist Exhibition), Adelaide, Australia
This Wild Song, Melbourne, Australia
Is It Real, Jeonju International Photo Festival, Jeonju, South Korea
IN VIVO, Noorderlicht Photography Festival, Groningen, The Netherlands
Natural/Unnatural, Kortrijk, Belgium
AQUA Miami, Rademakers Gallery
Wall Power: Contemporary Australian Photography, Michael Reid Gallery, Berlin
2017
Hyper-Botanica, Gallerysmith, Melbourne
2016
Divine Abstraction, JAHM, Melbourne
Aquatic Life , Monash Gallery Of Art, Melbourne
2015
Non Existing Reality, Jennifer Kostuik Gallery, Vancouver
Wall Power: Significant Australian Contemporary Photography, Michael Reid Gallery, Sydney
2014
Human + Graphy, Ulsan International Photography Festival, Ulsan, South Korea
Mandorla Prize, Finalist Exhibition, Perth
2013
Blake Prize, Director's Cut, Sydney, NSW, Australia
Moreton Bay Art Awards, Moreton Bay, Queensland, Australia
The Poetry of Earth is Never Dead, Gallerysmith, Melbourne
Capture Photography Festival, Vancouver, Canada
Australian Landscape : Present in the Now, Michael Reid Gallery, Berlin
Digital Generation, Galerie Paris-Beijing, Brussels, Belgium
2012
Melbourne Art Fair, Gallerysmith, Royal Exhibition Building, Melbourne, Australia
Heysen Prize for Interpretation of Place, Hahndorf Academy, Hahndorf, SA
Murr-ma, Michael Reid Gallery, Berlin, Germany
Terra Cognita, Noorderlicht Photography Festival, Groningen, Netherlands
Space Oddity, S Cube Gallery, California, USA
South of the Border, Queensland Centre of Photography, Brisbane
Flipside; Australian Photography, Project A7, Sarah Lee Artworks & Projects, LA, USA
Out of the Darkness, Gallerysmith, Melbourne
2011
Hyper Realistic, Dominik Mersch Gallery, Sydney
Royal Bank of Scotland Emerging Artist Award Exhibition, Sydney, Australia
Bowness Photographic Award, Monash Gallery of Art
Art Paris 2011, with Galerie Paris-Beijing
Magic Spaces, Today Art Museum, Beijing, China
Plus One, Dominik Mersch Gallery, Sydney, Australia
2010
Lake, Lake Macquarie Regional Gallery, Australia
Royal Bank of Scotland, Emerging Artist Award, Australia
Blake Prize Director's Cut, Sydney, Australia
2009
Future Artist, Nikon Next online exhibition, Japan
Awards / Commissions
2021
Commission, Silky Oaks Lodge, Daintree National Park, Queensland, Australia
2014
Finalist, Mandorla Prize, Finalist Exhibition, Perth
2013
Photographer of the Year, AX3 Awards, USA (global shortlist)
Finalist, Moreton Bay Art Awards, Moreton Bay, Queensland, Australia
2012
Winner, Gallery NOW Artist Award, Seoul, South Korea
2011
Winner, Eclectica 2011, Frensham Fellowship Art Prize, Mittagong, Australia
Finalist, Bowness Photography Prize, Monash Gallery of Art, Melbourne
Finalist, Royal Bank of Scotland Emerging Artist Award, Sydney, Australia
2010
Winner, Royal Bank of Scotland Emerging Artist Client Choice Award
RBS Emerging Artist Award (finalist)
 Selected Publications / Press
2021
Mur, Jorge, "Otros Mundos (English: Other Worlds)", Culturamas, March 12, 2021
2020
Ebert, Grace, "Hundreds of Collaged Photographs Form Rich Botanical Worlds", Colossal, August 21, 2020
Foster, Alasdair, "Catherine Nelson: Distilling the Essence of Landscape", Talking Pictures, September 5, 2020
Fishman, Susan Hoffman, "Water Worlds", Artists & Climate Change, article for the Imagining Water Series, October 26, 2020
Arnold, Amanda, "Catherine Nelson's Digital Collages Celebrate Nature", Professional Photographer, December 2020 issue
2016
Swann, Dee, "Hundreds of Photographs create 'Other Worlds'", The Washington Post, August 11, https://www.washingtonpost.com/news/in-sight/wp/2016/08/11/hundreds-of-photographs-create-other-worlds/
Mallonee, Laura, "The Magical Underwater World You've Never Seen – And Never Will", WIRED, July 14, https://www.wired.com/2016/07/1000-photo-elaborate-underwater-shot/
2015
Interview with James Valentine, The Mix, ABC24, Feb 1, Sydney
"Distilling the Essence of Landscape", Photoworld, Beijing, pp167-177
Mechademia (cover), Volume 10, published by the University of Minnesota, USA
Aauvagette, Bernadette, Liberation newspaper, June 2015, Paris, pp 4-5
2014
Fractured Worlds, The New Yorker, New York, May 2014
2013
Gentre Di Fotographia, Modena, Italy, pp. 8-13
Financial Review Magazine, Front up, July Issue, France
Square, Magazine, France, pp 46-57
Premier Magazine, No 11, Vol 10, Beijing
2012      Huffington Post, Arts and Culture, October
IO DONNA, Rome, Italy
The Monthly Photo Art Magazine, Vol 283, No. 11, Beijing
BND Magazine, No 4, Vol 10, Seoul, Korea
2011
Alternative Law Journal (cover), vol 36 (2), Monash University Press, Melbourne
La Vie L'Art, Arts Magazine, June – July Issue, France
Future Memories, Catherine Nelson, 2011, ex. cat., Galerie Paris-Beijing
Aude de Bourbon Parme, Paris-Beijing, Aller Retour, Art Actuel, March – April Issue, France
Next Gen Leadership Series, Catherine Caines, WISH magazine, The Australian, May
Photoshop Til You Drop, Bethany Small, Time Out Sydney, February
Art Paris 2011, Photo, March issue, France
2010
Lake, exhibition. catalogue, Malcolm Smith, Lake Macquarie Press, NSW
RBS Emerging Artist Award 2010, ex. catalogue
Collections
Parliament House Collection, Canberra
Microsoft, USA
Hyatt Regency, Amsterdam
Lucas Holding Singapore
University of South Florida, USA
Morgan Stanley, New York
City of Sydney Collection
Artbank Australia
RACV Club, Torquay
Australia Club
David Lowe Collection, Sydney
Charles Justin Collection, Melbourne
Daryl Hewson Collection, Queensland
Various private collections in Europe, USA, Asia and Australia
March 21, 2022
Catherine Nelson's Tropic was projected on Parliament House Australia as a part of the Enlighten Festival 2022 in Canberra. "Catherine…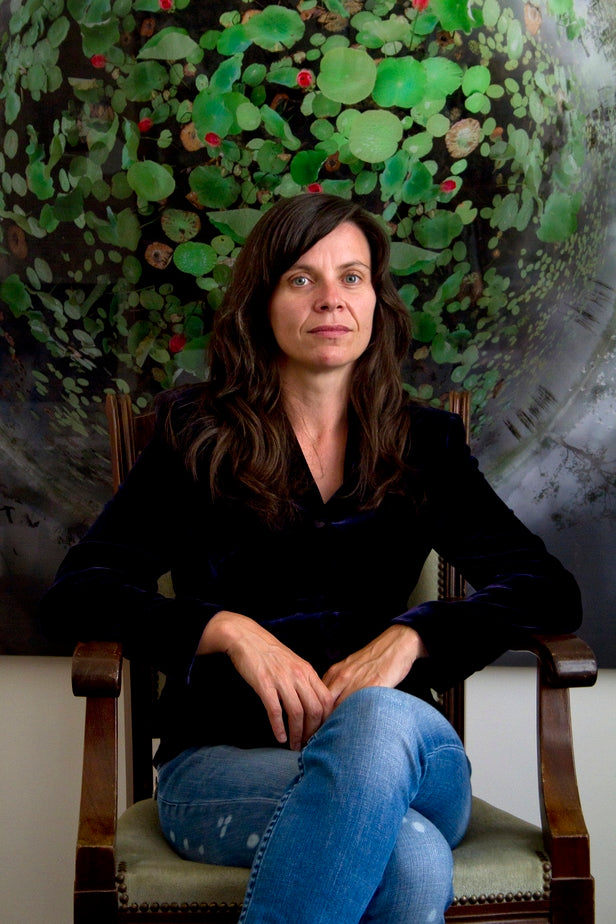 April 21, 2020
CATHERINE NELSON was born in Sydney and studied painting at the College of Fine Art, graduating in 1996. Shortly after, she commenced  a career in…