OVERUNDERSIDEWAYSDOWN exhibition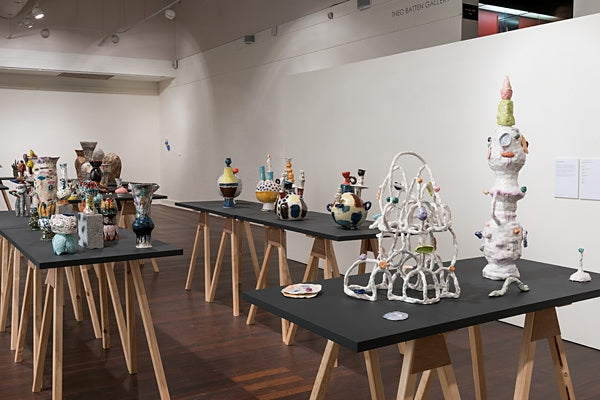 A number of works by Lynda Draper are in the exhibition, OVERUNDERSIDEWAYSDOWN.
Curated by Glenn Barkley, this exhibition explores "ceramic's present currency within the art world and the reasons why it is of such interest to artists…. It collectively reenergises the ceramics community and brings it into new contemporary contexts."
The exhibition is currently on at Manly Art Gallery & Museum until 26 June 2016.