Lee Salomone | Bronze Age: contemporary works in bronze
November 19, 2016

-

December 3, 2016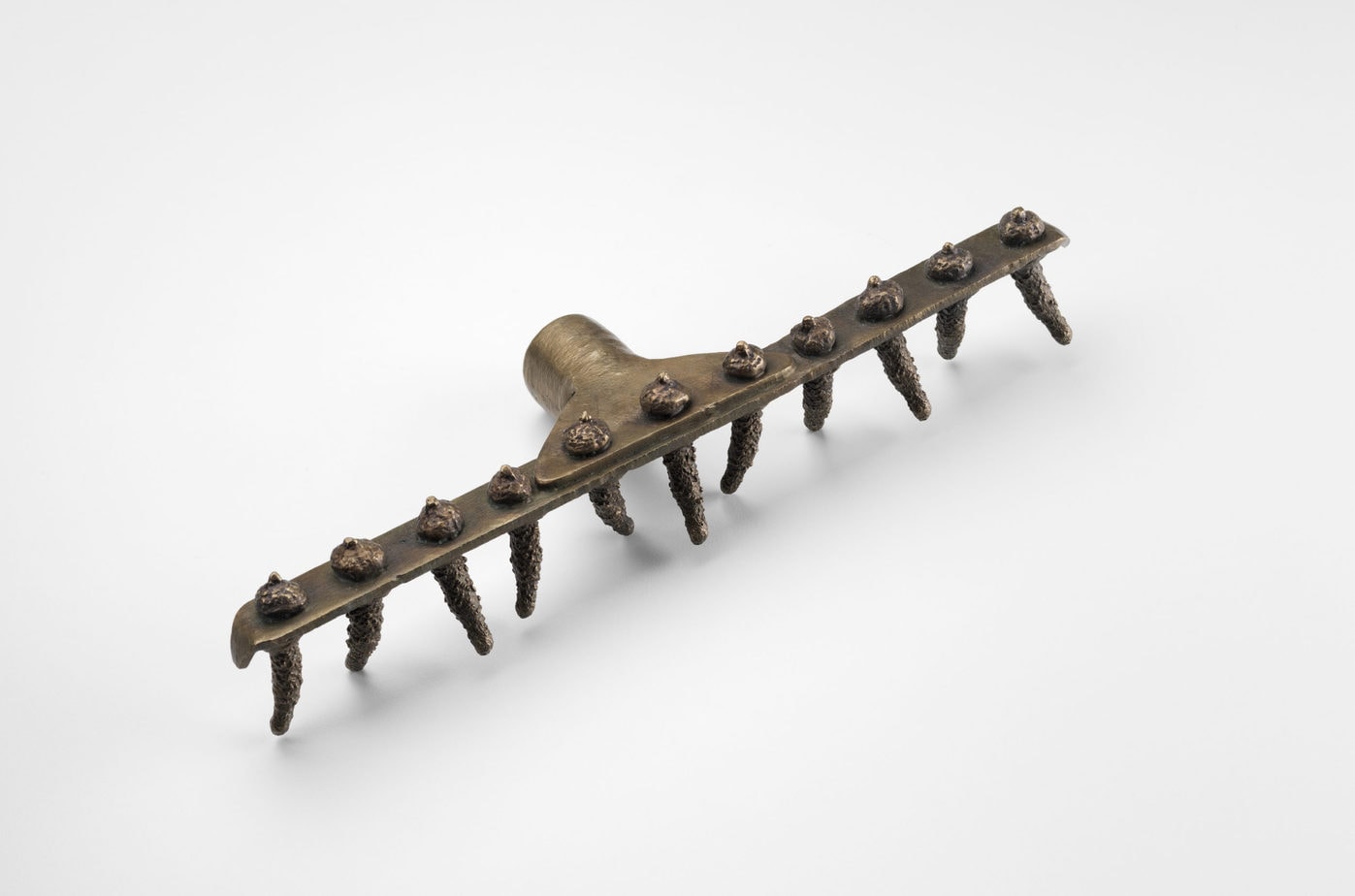 I graduated from the South Australian School of Art in 1991, and have been exhibiting nationally since 1993 and internationally since 2005. I work across a range of media – including installation, photography, sculpture and works on paper.
After twenty-five years' experience, I can state that my sculptural practice is a balance between serendipity and the deliberate: it embraces both, chance and craft. It is driven by curiosity, and a need to reuse found objects. Over the past six years there has been a steady shift, brought about by the commencement of part-time work at a bronze foundry in the Adelaide Hills. The addition of process-based skills has enriched the intuitive, found object practice.
Art is the instrument I use to give presence to subject matter of interest, and nature is a frequent departure point. I am lured by nature: drawing inspiration from her forms, colours and cycles. I have a need to highlight her elements by bringing them indoors, surrounding myself with them. I use art to examine the shifting relationship we have with nature. She is the source and I, an interpreter. Many of the works in Bronze Age are derived from nature, I see them as translations of/from nature.
Bronze Age, at Gallerysmith Project Space in 2016, will be my twenty-seventh solo exhibition since graduating twenty-five years ago. Excitingly, this will be my first bronze solo exhibition. The works are an accumulation of ideas, observations and experiences that have been shaped into bronze artefacts. They are autobiographical, with many of the ideas precipitating from daily life: identity, gardening & growing food, Italian peasant rituals and traditions, and a recurring theme, the way in which nature and culture affect and influence one another.
Lee Salomone, 2016