Forest of Dreams | Martin King
April 18, 2015

-

May 16, 2015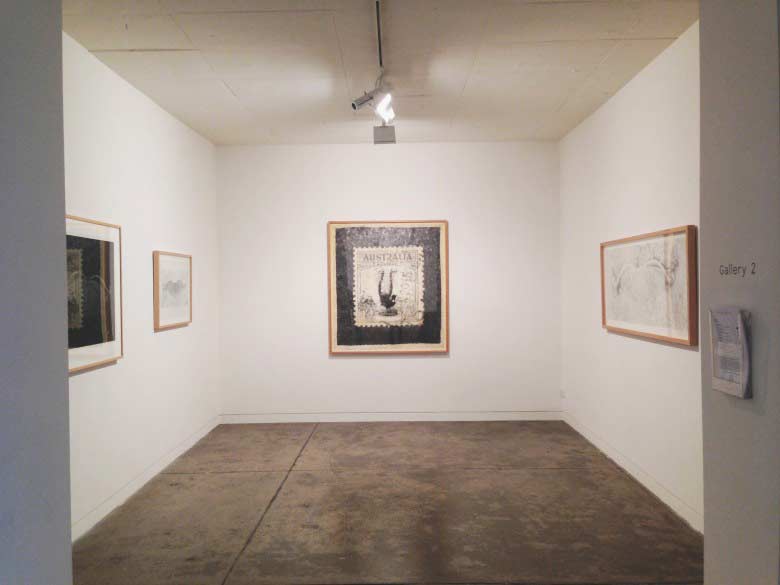 Martin King is one of Australia's leading works on paper artists with more than 40 solo exhibitions to his name in a career spanning three decades. Throughout his practicing career, Martin's work has responded to the Australian landscape, most visibly by making connections between land, sea and air.

 King's earlier works on paper traced the movement of rain shadows and the effect of weather patterns across undulating terrain and vast tracts of desert. His more recent works express the fragility of our relationship with nature using simple motifs that convey a paradoxical vision of the Australian landscape as both tranquil and unsettling.
This current body of work, Forest of Dreams, uses the lyrebird as a symbol of beauty, mystery and exuberance. His works synthesise the human and the animal, beauty and the macabre, nature and 'nature morte'.