ARTISTS | Jennifer Goodman
Working from her studio in Melbourne, Jennifer Goodman's painting practice is a detailed investigation into colour and composition. Her work is informed by an acute understanding of linear and geometric abstraction, modernism and colour theory. Goodman's rich, vibrant works are constructed from a unique combination of hues which are all hand-mixed in the studio. Her finished paintings are high impact, complex works, which command attention and continue to reward over time.
Goodman has been included in numerous awards and curated shows such as the National Works on Paper Prize at Mornington Peninsula Regional Gallery in 2012 and the Bayside Art Award in three consecutive years (winning the Local Prize in this award in 2017). In 2019, she undertook a residency at Turner Galleries in Perth through their Arts Angels Program.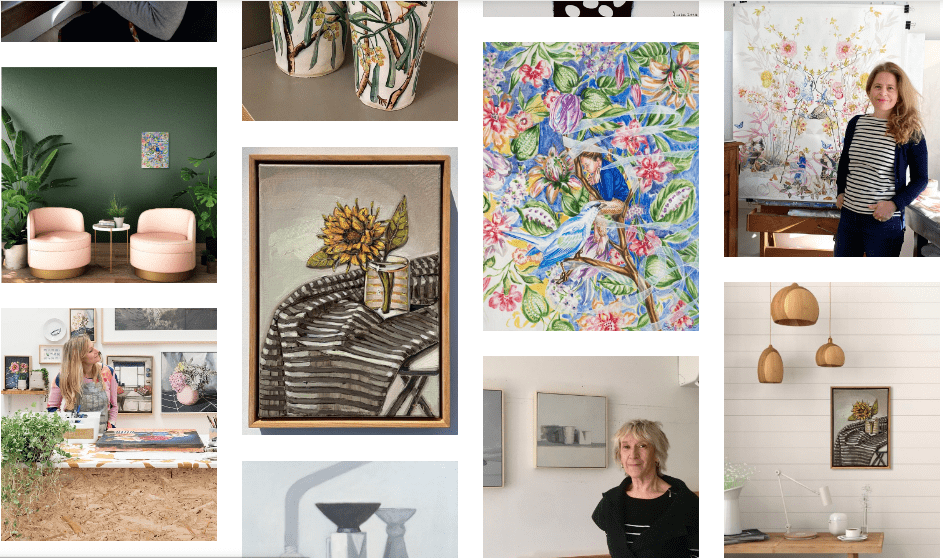 March 8, 2021
On International Women's Day 2021 we acknowledge the achievements of girls and women around the world. We celebrate those who dedicate their lives to sport, art, health, family, politics, business and a host of other creative, professional and selfless endeavours. We thank those who are our mothers, grandmothers, daughters, sisters, colleagues and friends....
JENNIFER GOODMAN
Born, 1956, lives and works in Melbourne

Education
1976  Royal Melbourne Institute of Technology (RMIT) – Painting
Solo Exhibitions
2020   Colour, Gallerysmith, North Melbourne, Victoria
2019   Inner Responses, Turner Galleries, Perth, Western Australia
2017   The Long Wait for the Angel, Gallerysmith, North Melbourne, Victoria
2015   Apropos, Gallerysmith, North Melbourne, Victoria
2014  COUNTER-CURRENT, Gallerysmith, North Melbourne, Victoria
2012   Senses & Thoughts, John Buckley Gallery, Richmond, Victoria
2010   Ocular Spectra, John Buckley Gallery, Richmond, Victoria
2008   The Edge of Time, John Buckley Gallery, Richmond, Victoria
2006   The Balance of Asymmetry, John Buckley Gallery, Richmond, Victoria
2004   New Work, John Buckley Fine Art, Prahran, Victoria
2002   Chromatic Progressions, John Buckley Fine Art, Prahran, Victoria
Group Exhibitions (selected)
2020   Art Aid Gippsland, Gippsland Art Gallery, Sale, Victoria
2019   Abstract Salon, Langford 120 @ Stephen McLaughlin Gallery, Melbourne, Victoria
2018   Of Colour & Light 2018, West End Art Space, West Melbourne, Victoria
2018   John Leslie Art Prize 2018, Gippsland Art Gallery, Sale, Victoria
2018   Abstraction#TwentyEighteen, Langford 120, North Melbourne, Victoria
2017   Bayside Acquisitive Art Prize, The Gallery at Bayside Arts & Cultural Centre, Brighton, Victoria
2017   ATWAIR16, Australian Tapestry Workshop, South Melbourne, Victoria
2016   0+1 Digital Prints, Stephen McLaughlin Gallery, Melbourne, Victoria
2016   Calleen Art Award, Cowra Regional Art Gallery, New South Wales
2016   The 39th Alice Prize, Araluen Art Centre, Alice Springs, Northern Territory
2016   DENFAIR, Gallerysmith Stand, Melbourne Exhibition and Convention Centre, Victoria
2016   McClelland Collection, McClelland Gallery+Sculpture Park, Langwarrin, Victoria
2016   Bayside Acquisitive Art Prize, Bayside Arts and Culture Centre, Brighton, Victoria
2015   Gold Coast Art Prize Exhibition, Gold Coast City Gallery, Queensland
2015   Sydney Contemporary, Gallerysmith Stand, Carriageworks, Sydney, New South Wales
2015   Winter Solstice, Gallerysmith, North Melbourne, Victoria
2015   Bayside Acquisitive Art Prize, Bayside Arts and Culture Centre, Brighton, Victoria
2015   Two of a Kind, Bundoora Homestead Art Centre, Darebin, Victoria
2014   Melbourne Art Fair, Gallerysmith Stand, Royal Exhibition Buildings, Carlton, Victoria
2013   COPY CUT PASTE: Contemporary Collage, John Buckley Gallery, Prahran, Victoria
2012   Summer Salon, John Buckley Gallery, Richmond, Victoria
2012   National Works on Paper Exhibition, Mornington Peninsula Regional Gallery, Victoria
2012   A Private View: Art Collecting in the City of Glen Eira, Glen Eira City Council Gallery, Caulfield, Victoria
2012   Frames of Reference, Langford 120, North Melbourne, Victoria
2012   Winter Collectors' Exhibition 2012, John Buckley Gallery, Richmond, Victoria
2011   Conversations, John Buckley Gallery, Richmond, Victoria
2011    Fleurieu Art Prize, Hardy's Winery, McLaren Vale, South Australia
2011    The Substation Contemporary Art Prize, The Substation, Newport, Victoria
2011    Muswellbrook Open Art Prize 2011, Muswellbrook Regional Arts Centre, NSW
2009   Winter Collectors' Exhibition 2009, John Buckley Gallery, Richmond, Victoria
2008   This Way Up: Abstract works from the La Trobe University Art Collection, Bundoora Homestead Art Centre, Victoria
2008   The Contemporary Collage: Australian collage and assemblage, John Buckley Gallery, Richmond, Victoria
2007   The Summer Exhibition, John Buckley Gallery, Richmond, Victoria
2007   Stan and Maureen Duke Gold Coast Art Prize, Gold Coast Art Gallery, Queensland
2007   Banyule City Council Works on Paper Art Award, Banyule Arts Space, Ivanhoe
2007   City of Darebin La Trobe University Acquisitive Art Prize, Bundoora Homestead Art Centre, Victoria
2006   A4 Art-Reunion, West Space Gallery, Melbourne, Victoria
2006   The Christmas Collectors' Exhibition, John Buckley Gallery, Richmond, Victoria
2006   Snapshot, John Buckley Gallery, Richmond, Victoria
2005   The Chandelier Show, Ladner & Fell Gallery, Armadale, Victoria
2005   Art for Science, Murdoch Children's Research Institute Charity Exhibition, Nellie Castan Gallery, South Yarra, Victoria.
2005   Winter Collection, Port Jackson Press Gallery, Armadale, Victoria.
2003   Spring Exhibition, John Buckley Fine Art, Prahran, Victoria
2000   Recent Geometric Abstraction: Robert Jacks and Beyond, John Buckley Fine Art, Prahran,Victoria
Articles, Essays, Reviews and Publications
Jennifer Goodman 'Colour' by Adrian Goodman, short film, April 2020
The_Reviewboard: Jennifer Goodman 'Colour' , by Alan R. Dodge,  Instagram, April 2020
Jennifer Goodman: 'Colour' , by Paula Silbert, Paula Silbert Arts Consultancy, Instagram, Mar 2020
Jennifer Goodman – Thinking In Folds, by Tess Maunder. Colour, exhibition catalogue essay, Gallerysmith, March 2020
The Long Wait for the Angel, by Chloé Wolifson, Exhibition catalogue essay, Gallerysmith, 2020
'Jennifer Goodman: The Long Wait for the Angel', by Ted Snell (Artist Profile, Issue 41, pp.116 – 119)
Sharon Green, 'Artist from Brighton wins local award in Bayside Acqusitive Art Prize', The Discoverist 8 June 2017
'Jennifer Goodman', Art Collector Special Edition Sydney Contemporary 2015,  pp.36-37
Adrian Goodman, 'COUNTER-CURRENT', short film, November 2014
Megan Backhouse, 'COUNTER-CURRENT', exhibition review, Art Guide, Issue 92, 2014
Wilma Tabacco, 'COUNTER-CURRENT… and all that jazz', COUNTER-CURRENT, exhibition catalogue essay, Gallerysmith, November 2014
Dan Rule, 'CUT COPY PASTE: Contemporary Collage', The Age, Life & Style – In the Galleries, 25 May 2013, p.5
Dan Rule, 'Senses & Thoughts', The Age, Life & Style – In the Galleries, 10 November, 2012, p.7
Alan R. Dodge, Senses & Thoughts, exhibition catalogue, John Buckley Gallery, October 2012
Penny Webb, 'The best of art', The (Melbourne) Magazine, October 2012, p.88
Robert Nelson, 'Geometric Progression', The Age, 20 November 2010, p.20
Julie Karabenick, Ocular Spectra, exhibition catalogue essay, John Buckley Gallery, October 2010
Cynthia Wynhoven, 'Form, shape and colour in conversation', Lorne Independent, August 2009, p.29
Robert Nelson, 'Air of trepidation in world of contrast', The Age, 22 October 2008, p.18
Jeffrey Makin, 'Jennifer Goodman, The Edge of Time', The Herald Sun, 13 October, 2008, p.34
Ashley Crawford, 'Around the Galleries', The Age, 11 October, 2008, p.20
Simon Gregg, The Edge of Time, exhibition catalogue, John Buckley Gallery, September 2008
Ted Snell, 'Jennifer Goodman' in Untitled. Portraits of Australian Artists, Payes S. (Ed.) Macmillan Art Publishing, 2007 p.134
Zoe Turner, 'Art: Untitled: Portraits of Australian Artists by Sonia Payes', M/C Reviews, 30 September 2007
Melinda Marshall, 'Mastering art's tightrope act', The Stonnington Leader, 4 September, 2007 p.12
Megan Backhouse, 'Best on show', The Age, 15 August, 2007 p.17
Julie Karabenick (Ed.), Geoform: Geometric form and structure in contemporary abstract art, www.geoform.net
Ted Snell, The Balance of Asymmetry, exhibition catalogue, John Buckley Gallery, August, 2006
Jeffrey Makin, 'Shining light in our art market, The Herald Sun, 15 May 2006
Narelle Curtis (Ed.), Art For Science, exhibition catalogue, Murdoch Children's Research Institute, Melbourne, 2005, p.14.
James Makin (Ed.), Winter Collection 2005: Port Jackson Press Gallery, Port Jackson Press, Melbourne, 2004, pp.21-22
Roger Taylor, "High and Low", 3RRR, 4 June 2002
Jeffrey Makin, 'Review: Visual Arts', The Herald Sun, 3 June 2002
Collections
Art Gallery of Western Australia
Gippsland Art Gallery, Sale, Vic
University of Western Australia
Monash University Collection, Victoria
Murdoch University Collection, Western Australia
McClelland Gallery and Sculpture Park, Victoria
Geelong Gallery, Victoria
La Trobe University Art Museum (gifted from the Dr Joseph Brown Collection)
Edith Cowan University, Western Australia
John Curtin Gallery, Curtin University, Western Australia
North Metropolitan College of TAFE, Western Australia
Artbank
Embassy of Australia, Washington, USA
City of Fremantle, Western Australia
City of Wanneroo, Western Australia
City of Darebin, Victoria
City of Melville, Western Australia
Private Collections: Australia, USA, UK
Awards and Residencies
2019   Artist in Residence, Turner Galleries Art Angels Artist in Residence Program, Perth, WA
2018   Finalist, John Leslie Art Prize, Gippsland Art Gallery, Sale, Victoria
2017  Winner, Local Art Prize in the Bayside Acquisitive Art Prize, Brighton, Victoria
2017   Finalist, Bayside Acquisitive Art Prize, Bayside Arts & Cultural Centre, Brighton, Victoria
2016   Finalist, Calleen Art Award, Cowra Regional Art Gallery, New South Wales
2016   Finalist, The 39th Alice Art Prize, Araluen Art Centre, Alice Springs, NT
2016   Finalist, Bayside Acquisitive Art Prize, Bayside Arts & Cultural Centre, Brighton, Victoria
2016   Artist in Residence, Australian Tapestry Workshop, Melbourne, Victoria
2015   Finalist, Gold Coast Art Prize, Gold Coast City Art Gallery, Qld
2015   Finalist, Bayside Acquisitive Art Prize, Bayside Arts and Cultural Centre, Brighton, Victoria
2012   Finalist, National Works on Paper Prize, Mornington Peninsula Regional Gallery, Victoria
2011   Finalist Fleurieu Art Prize Hardy's Winery, McLaren Vale, South Australia
2011   Finalist, The Substation Contemporary Art Prize, The Substation, Newport, Victoria
2011   Finalist, Muswellbrook Open Art Prize, Muswellbrook Regional Arts Centre, NSW
2007   Winner, City of Darebin La Trobe University Acquisitive Art Prize 2007, Victoria
2007   Finalist, Stan and Maureen Duke Gold Coast Art Prize, Queensland
2007   Finalist, Banyule City Council Works on Paper Art Award, Victoria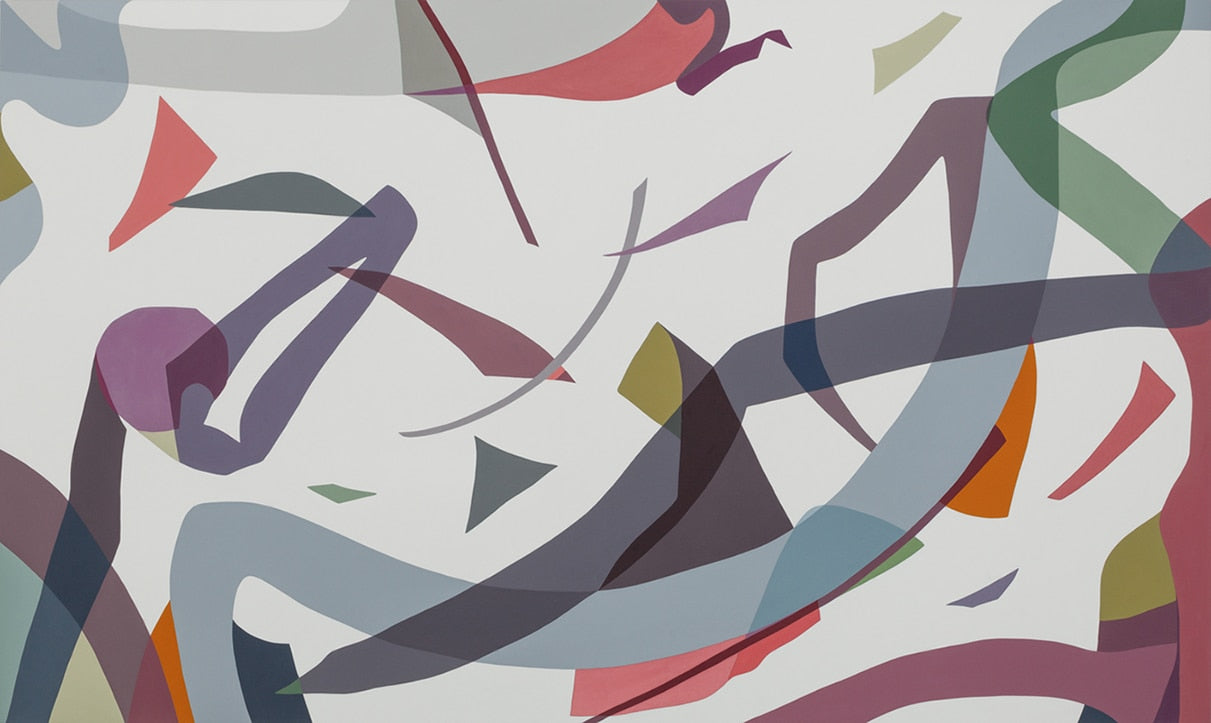 May 11, 2017
Jennifer Goodman was awarded the Local Prize in the Bayside Acquisitive Art Prize for her painting, Zephyr. This year's Bayside…