ARTISTS | Gosia Wlodarczak
Born in Poland, and living in Melbourne, Gosia Wlodarczak interprets her immediate surroundings through the language of drawing. Wlodarczak's practice is cross-disciplinary, extending towards performance, interactive situations, installation, sound, photo and moving-collage; she refers to it as trans-disciplinary drawing. Her works form rich linear tapestries that archive the artist's fleeting perceptions. Tracing and re-tracing, she historicises the immediate moment through a pentimenti of mark-marking.
Her work is represented in collections including: National Gallery of Australia; National Gallery of Victoria; Art Gallery of New South Wales; Art Gallery of South Australia; Art Gallery of Western Australia; Queensland Art Gallery /Gallery of Modern Art; Sydney Museum of Contemporary Art; Artbank; Deakin University; Edith Cowan University; Murdoch University; Poznan Academy of Fine Arts; Western Washington University.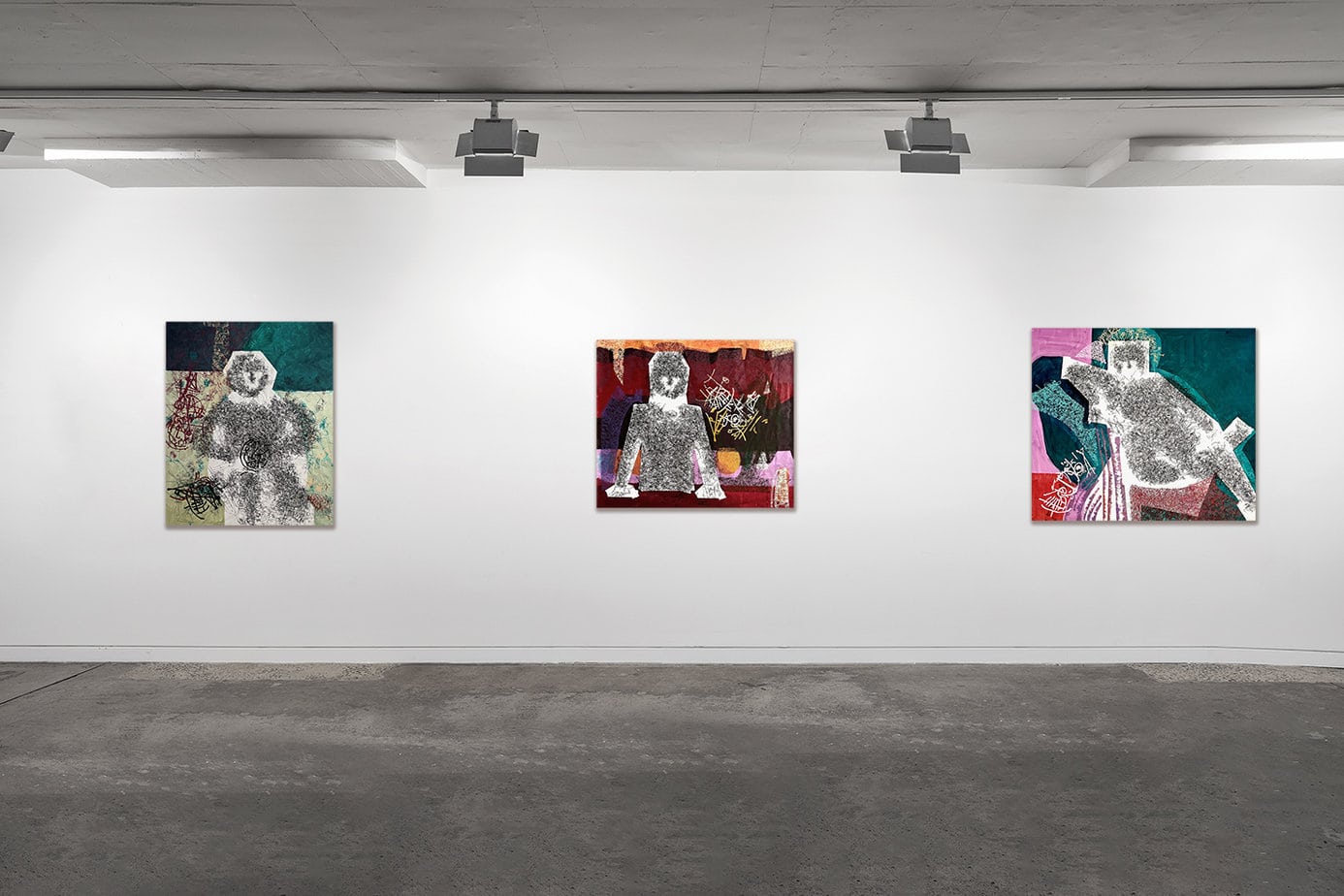 June 16, 2023
In the series of works for "My own Art History" exhibition I shall look, through the eyes and mind of a contemporary woman, at selected paintings from art history and try to find the strongest emotion which in my view forms creating the essence of the selected work.
GOSIA WLODARCZAK
Born Banie Poland 1959
Settled in Perth, Australia 1994, moved to Melbourne 2005
QUALIFICATIONS
1984             Master of Fine Arts, with Distinction, Academy of Fine Arts (drawing, painting and graphic art), Poznan, Poland
COLLECTIONS

National Gallery of Australia, ACT
National Gallery of Victoria, VIC
Art Gallery of New South Wales, NSW
Art Gallery of South Australia, SA
Queensland Art Gallery/Gallery of Modern Art, QLD
Museum of Contemporary Art, NSW
Jewish Museum of Australia, VIC
The Drawing Center New York, NYC
Artbank Australia, NSW
Grafton Regional Art Gallery, NSW
Fyre Gallery, Braidwood, NSW
Mornington Peninsula Regional Gallery, VIC
Stanthorpe Regional Art Gallery, NSW
Tweed River Art Gallery, NSW
Charles Sturt University Art Collection, NSW
Edith Cowan University, WA
Murdoch University, WA
Royal Melbourne Institute of Technology University, VIC
University of Western Australia, WA
Western Washington University, USA
Poznan Academy of Fine Arts, Poland
Arts Academy Szczecin, Poland
Chang Mai University, Thailand
ENMU-R Roswell University, Roswell, New Mexico, USA
Hutchins School Collection, TAS
Loreto Toorak, Melbourne, VIC
City of Armadale, WA
City of Banyule, VIC
City of Fremantle, WA
City of Joondalup, WA
City of Whyalla, SA
Shire of Katanning, WA
City of Rybnik, Poland
Australian Print Collection, NSW
Print Council of Australia, VIC
Print Council of Canada, Canada
London Print Workshop, UK
The Polish Mother Children's Hospital Lodz, Poland
Royal Perth Hospital, WA
Sir Charles Gardener Hospital, WA
Murdoch Children Research Institute, VIC
ArjoWiggins/Canson Australia Pty Ltd, VIC
BankWest, WA
BHP Billiton
Bullseye, Portland, Oregon, USA
Henry James Art Hotel, TAS
Legal Aid Australia, VIC
Technology Park Western Australia, WA
Wellington Management, Japan
Krajowa Agencja Wydawnicza – KAW, Poland