Interzone | Tim Allen
January 23, 2020

-

March 7, 2020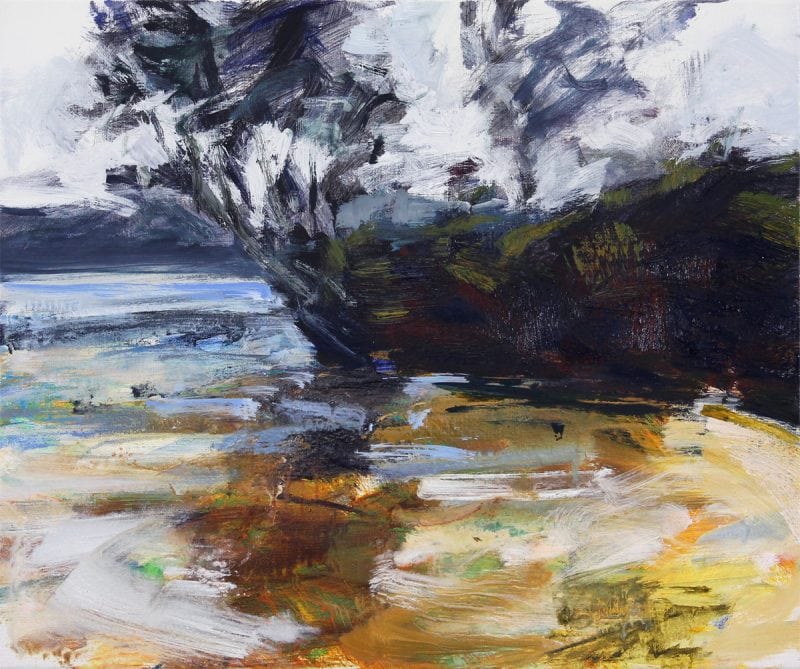 ARTIST STATEMENT – TIM ALLEN
The paintings in this exhibition are inspired by wilderness landscapes; places that are only accessible by foot, where any person 'is a visitor who does not remain'. Interzone represents the poetic space between setting off and arriving; leaving the everyday and walking into the landscape, alone. The time spent walking is time spent dreaming and thinking, beginning an artwork in the mind. Landscape painting isn't just about the practice of choosing a subject; for me it's the time spent absorbing the landscape while walking. A love for wilderness was given to me by my parents pioneering bushwalkers and climbers. My earliest memories are of bushwalking in remote Blue Mountains wilderness. It's in my psyche and informs all of my art practice.
Painting the landscape isn't activism; it's a personal practice and experience. But it's also the result of a lifetime of accumulated experience of being in the wilderness. This includes watching the growth of the conservation movement in Australia; growing up with the stories of the unsuccessful campaign to save Lake Pedder in South West Tasmania. It includes watching the conservation movement evolve, as well as listening to the ongoing debate around the meaning and scope of wilderness. Some of the paintings in this exhibition are inspired by time spent in landscapes managed by the Australian Wildlife Conservancy; wilderness that is managed with low intensity burns following Indigenous Australian traditions, with scientists on the ground protecting habitat and fauna. This is part of the evolving philosophy of the wilderness landscape. According to The Guardian, 80 per cent of the Blue Mountains World Heritage area (where I live) has burnt.
 Hopefully, after the fires have passed, people will again travel into the wild landscapes of Australia.
I believe – in this current political climate – exploring wilderness areas and being enthusiastically vocal about it will become a political act.
Tim Allen
January 2020