Human Traces | Susanne Kerr
October 8, 2021

-

November 6, 2021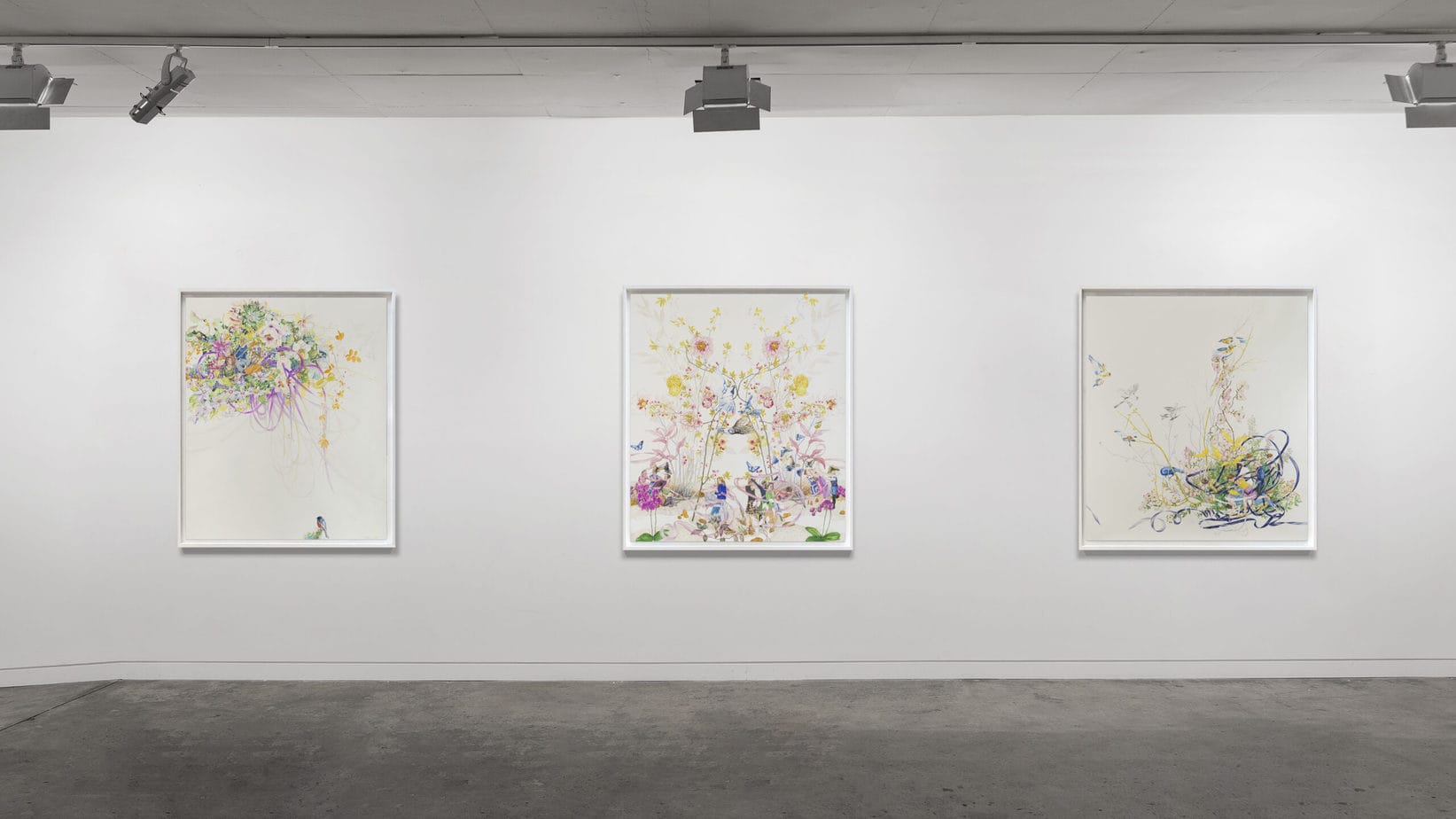 Press the play button above to take a virtual tour of Susanne Kerr's exhibition Human Traces.
Susanne Kerr's exhibition, Human Traces comprises quiet allegories that mimic life, just as theatre speaks to the human experience.  The works present culture and the natural environment in scenes abundant with birds, flowers, ribbons and women to explore social connections – spoken and unspoken – that bind people together, and the double-edged sword of how human survival and the depletion of the earth's resources are interwoven.
Human Traces is the inaugural solo exhibition of Susanne Kerr at Gallerysmith.