Minang Boodjar | Christopher Pease
January 15, 2019

-

February 23, 2019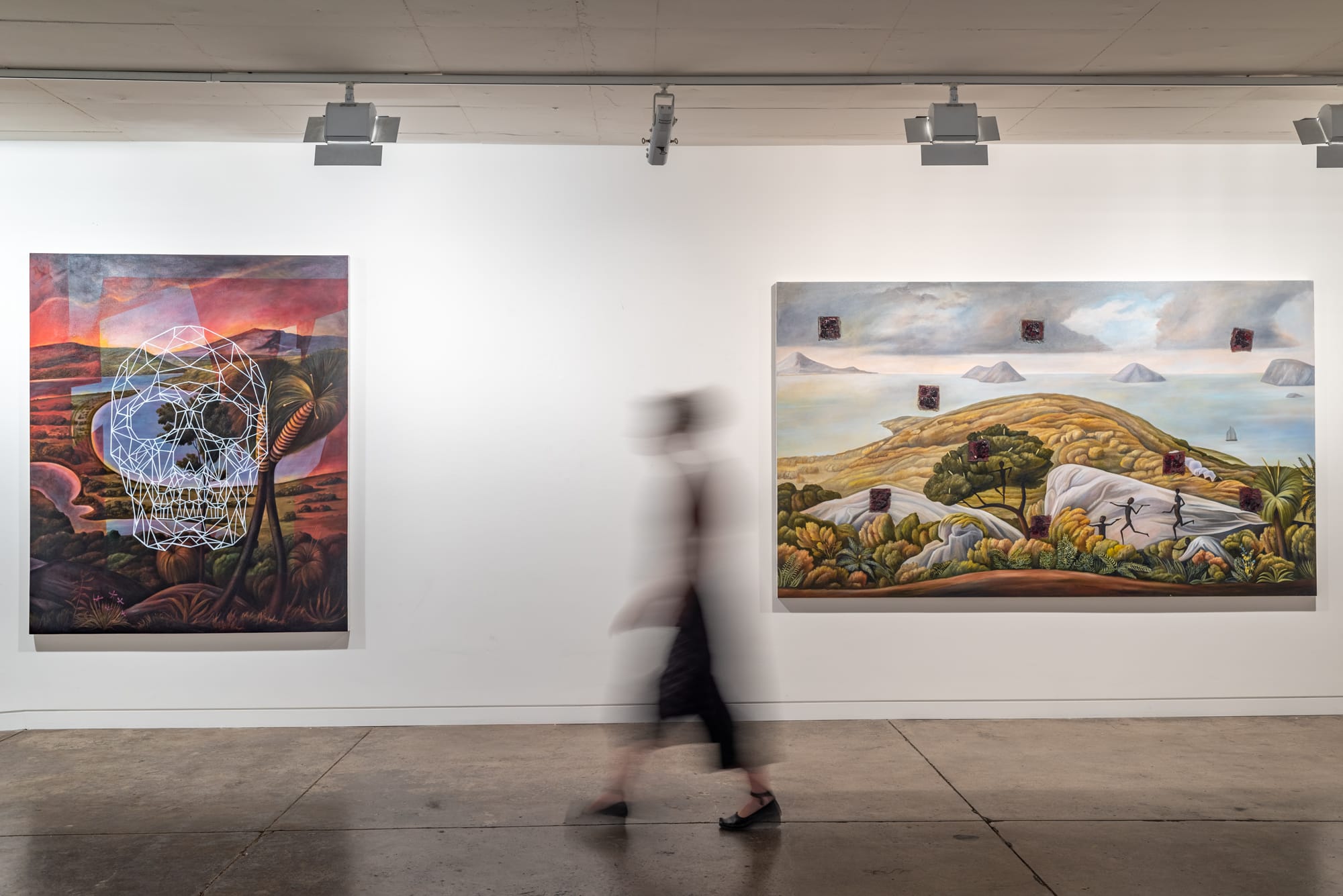 Minang Boodjar is accompanied by a fully illustrated catalogue. Contact the gallery for details.
In 1834, English explorer and artist, Robert Dale, produced a series of drawings of Australia's south west coast that are widely regarded as the most ambitious attempt to document the Australian landscape in the 19th century. Produced as a series of etchings totalling 3m long, Dale's work depicts rolling hills in a vast panorama and is dotted with depictions of harmonious relations between English settlers and the Nyoongar.
The six paintings which are collectively titled Minang Boodjar re-examine Dale's 19th century imagery at an epic scale in an attempt to focus our attention on the troubled notion of a romanticised account of colonisation.