Sam Michelle was born in New Zealand and has lived in Melbourne Australia since 2001.
From a family of talented creatives (sketch artists, painters and jewellers), Sam has forged a successful art practice which integrates her love of flora, handmade objects and textiles. While still a young painter, Sam's works have been shortlisted for numerous local award shows.
As her practice gains recognition, Sam's work has become highly sought after, also appearing on numerous design blogs and in glossy publications such as Country Style in November 2017.
Summer/Autumn Collection, 2018
The Cloth Collection, 2017
October 12, 2017
Sam Michelle is a Melbourne painter whose intimate paintings make a strong impact. Her new series, The Cloth Collection, is inspired by the gathering of flowers, ceramics and her growing collection of textiles. Sam Michelle is among a younger generation of artists whose works engage both emerging and established collectors. They have featured widely in print and online and the demand for her work is high. To register your interest in Sam's work, email marita@gallerysmith.com.au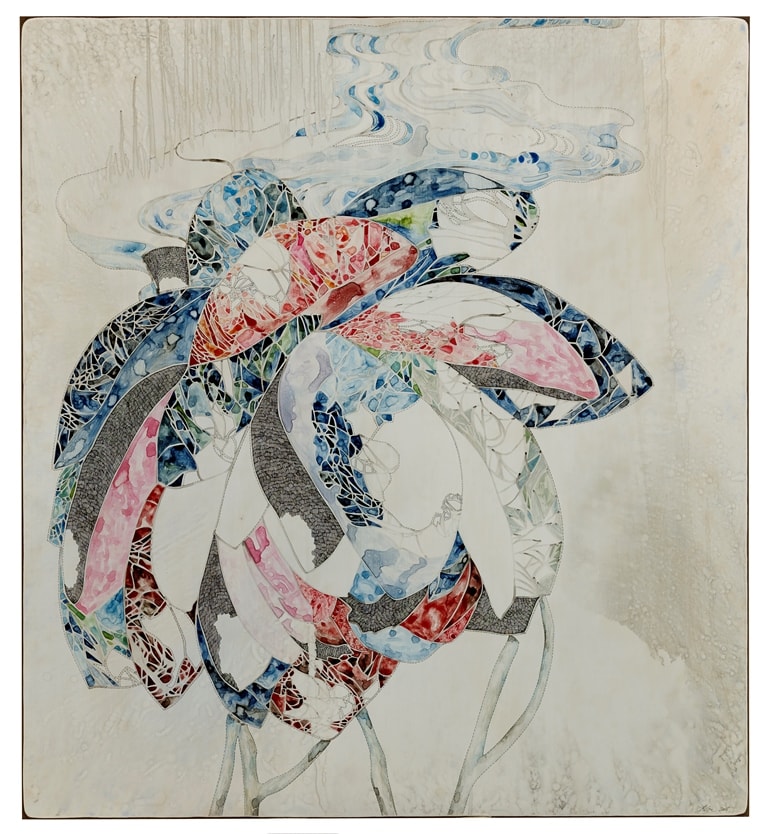 January 28, 2017
A group exhibition featuring represented and guests artists: Penelope Aitken, Monika Behrens, Belinda Fox, Junko Go, Fiona Hiscock, Matilda Julian, Dena Kahan, Sam Michelle, Catherine Nelson and Andrew Seward.
SAM MICHELLE
Born 1983 Wellington, NZ, lives Melbourne
 SOLO EXHIBITIONS
2017 The Cloth Collection, Gallerysmith, Melbourne
2017 Effloresce, KAB Gallery NSW
2017 Flourish, St Cloche, Sydney, Curated by Amber Creswell-Bell
GROUP EXHIBITONS
2017 Empereur, Scout House, Melbourne
2017 The Inauguration, Southern Buoy Studios VIC
2017 Hyper-Botanica, Gallerysmith, Melbourne
​2016 Life Still, St Cloche, Sydney, curated by Amber Creswell-Bell
2016 KAB Gallery, Terrigal NSW
2016 The Moree Gallery, Moree NSW
​2015 Brunswick St Gallery, Melbourne
​2014 Fawn Gallery, ARI, Melbourne
2014 Art Space (launching artist), City of Casey VIC
2014 9 x 5 Group Exhibition, Walker St Gallery, Dandenong VIC
​2013 Walker St Gallery, City of Dandenong Art Space, VIC
2013 Exhibit Artist Space, Gallery Show, Williamstown VIC
AWARD and PRIZE EXHIBITIONS
2017 Shortlisted, St Kevin's Art Show, St Kevin's College, Toorak VIC
2017 Highly Commended, Edrington Art Show VIC
2016 Awarded 'Home Based Business Of The Year', Casey & Cardinia Council Business Awards VIC
2016 Best in Show, Cardinia Art Show VIC
2015 Commissioned Artist, Holt Anzac Exhibition VIC
2015 Highly Commended, Yakkerbo Art Show, Pakenham VIC
2014 Best in Show & Feature Artist, Dromana Art Show, Dromana VIC
2014 Finalist, 'SHE' Exhibition, Walker St Gallery, Dandenong VIC
2013 Highly Commended, Edrington Art Show, Berwick VIC
2013 Highly Commended, Dromana Art Show, Dromana VIC
2012 2nd Prize & Highly Commended, Fleetwood Art Show, Berwick VIC
2011 1st Prize & Highly Commended, Fleetwood Art Show, Berwick VIC
2010 Highly Commended, South Eastern Art Festival, Berwick VIC