A Sense of Place | Robbie Harmsworth
September 19, 2015

-

October 4, 2015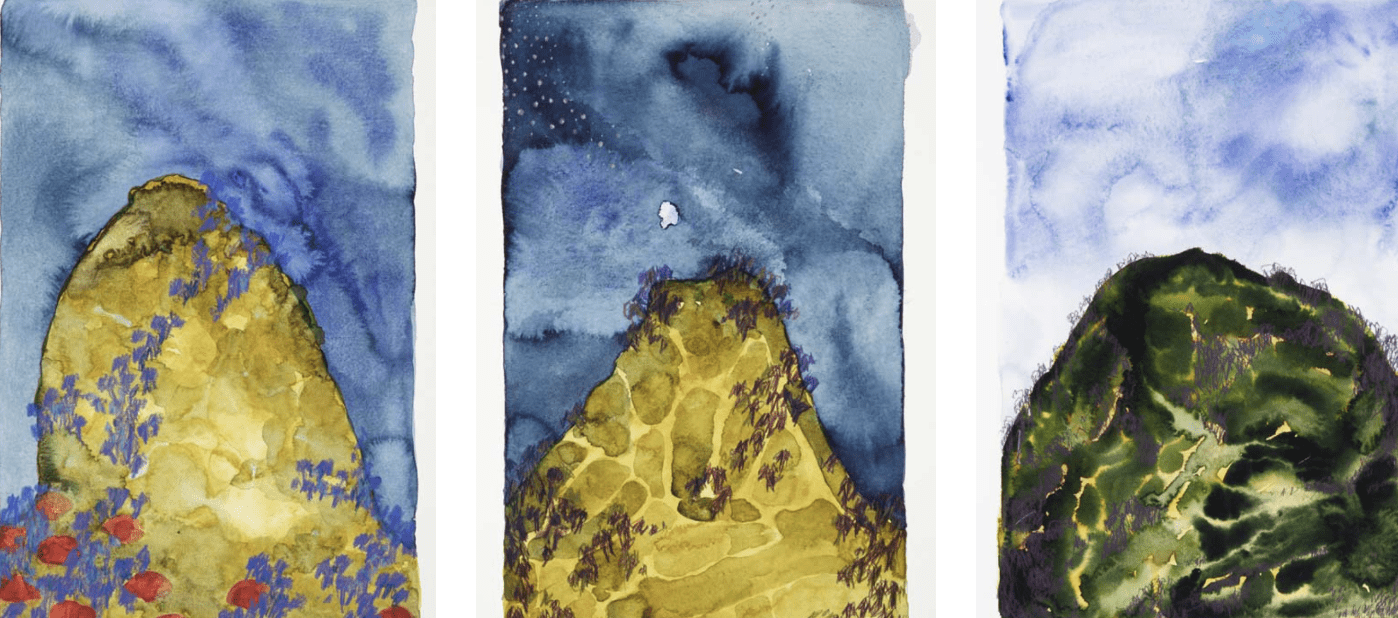 A Sense of Place by Robbie Harmsworth is a response to the artist's childhood spent in Toolangi, an idyllic place in the Great Dividing Range, Victoria. This fairytale setting, 20 kilomentres north east of Healesville, climbing into the mountain ranges, nestled below Mt. St Leonard, became the artist's fantasy playground.
As with most early memories, the 'sense of place' becomes distorted; hence the images become memories employing vivid colours, and exaggerated forms.
Harmsworth has chosen to 'play' with the watercolour and pencil medium. Watercolour, as it has a mind of it's own, and pencil, the artist's favoured medium, resulting in an enhanced stream of unconcious expression.