Balance | Sam Michelle
August 26, 2022

-

October 1, 2022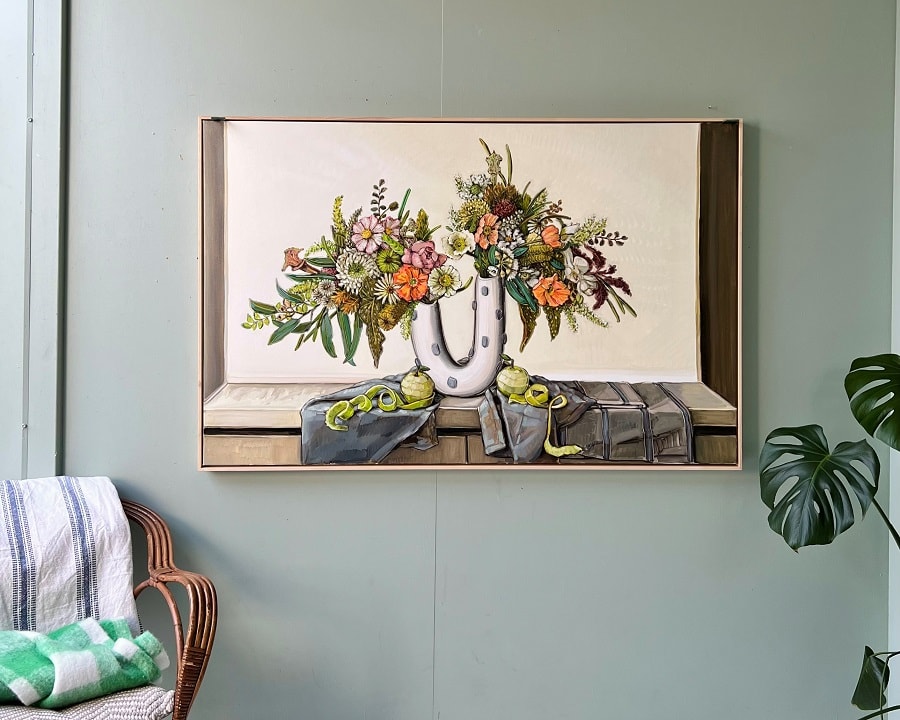 Tap the PLAY arrow, then use your mouse to wander through the exhibitions at Gallerysmith.
Sam Michelle's latest solo exhibition, Balance, represents a personal journey of healing and realignment of mind and body from a precarious and unbalanced state. Michelle expresses the experiences she has endured and the strategies she implemented in the journey towards a more balanced life.
This shift has mostly come about through a deeper connection to design and nature, mostly by tending and harvesting a large selection of blooms from her own garden. This meditative act of preparing, curating and designing floral arrangements has lead to a keen interest in floristry and floral design, and her expanded knowledge has informed the colour palette and compositions of this recent series.
Textiles embrace the vessels and fauna within these new compositions. A blue and white striped tablecloth acts as a metaphoric device, from stomach knots, tightness, while simultaneously providing support and a safe space. The tension and release is explored through the cloth, a manifestation of the artists plight to find balance within herself.