Flock | Rachel Coad
June 13, 2019

-

July 20, 2019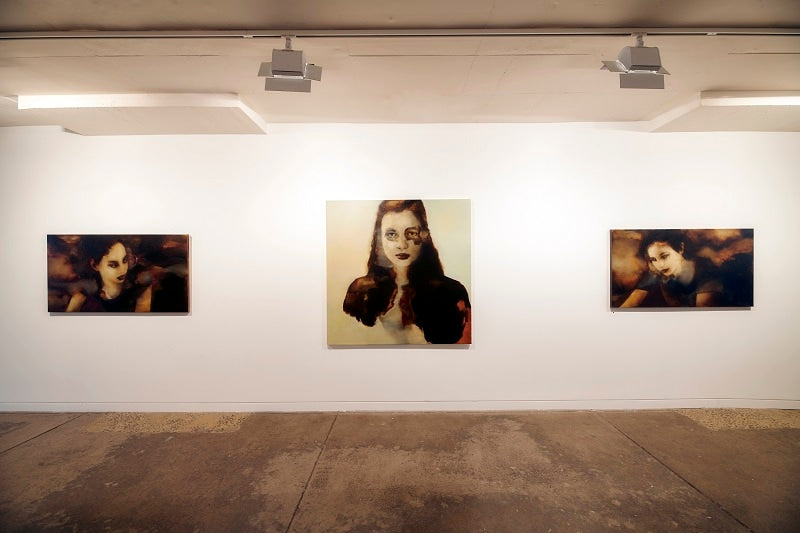 Flock is an ambitious series of figurative paintings by Rachel Coad which revisit the warm, muted palette that dominated her early practice.
The subjects of these works are French backpackers who passed through Margaret River on their Australian travels. In exchange for board and lodging, Coad retained them as sitters in the studio, where she sketched, photographed and painted them.
In the absence of colour, Coad employs tonal shifts and obfuscation to describe the mood of her subjects and in doing so, divulges only the most evocative aspects of each sitters' disposition. The direction of a gaze, the slight furrowing of a brow or the hint of muscle tension in a jaw offer a window into aspects of the human condition. They engage with emotion and more broadly, delve into existentialism.
"There can be no transforming of darkness into
light, of apathy into movement without emotion."1
In a painting career spanning 15 years, Rachel Coad has exhibited in both Australia and the UK. In 2016 she was awarded the $50,000 Black Swan Prize for Portraiture and she has been shortlisted for numerous other award exhibitions including the Bankwest Art Prize and the Albany Art Prize on two occasions each. Flock is Coad's fifth solo exhibition with Gallerysmith.
Jung, Carl, On the Psychological Aspects of the Mother Archetype. Collected Works (Vol. 9). Princeton NJ: Princeton University Press, 1938.