Culture Warriors: Australian Indigenous Art Triennial 2007 | NGA, Canberra
October 13, 2007

-

February 10, 2008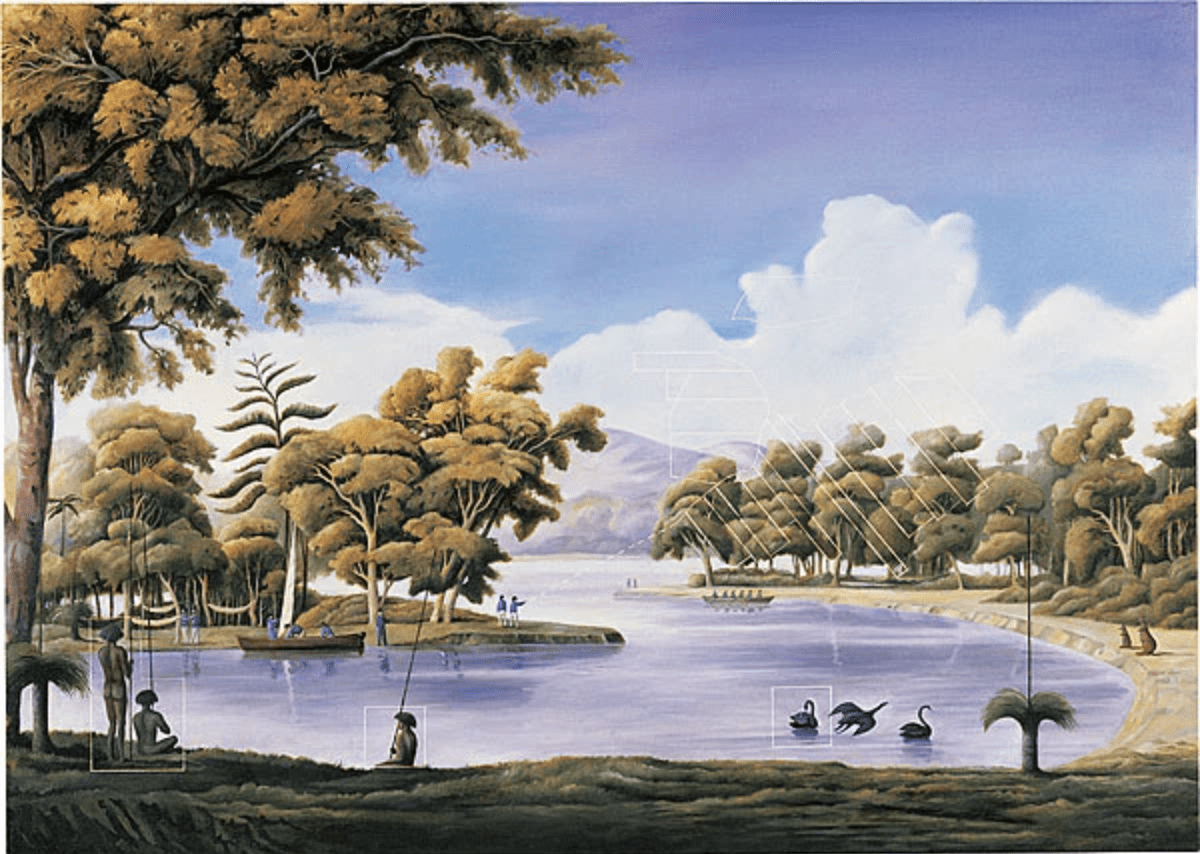 Four oil paintings by Christopher Pease featured in the inaugural  Australian Indigenous Art Triennial Culture Warriors in 2007.
Culture Warriors presents the work of thirty artists from each state and territory demonstrating the incredible range of contemporary Indigenous art practice and features up to four works by each artist created during the past three years in a wide variety of traditional and new media.
The triennial is curated by Brenda L Croft, Senior Curator, Aboriginal and Torres Strait Islander Art, National Gallery of Australia. The theme and title of the 2007 Triennial, Culture Warriors, carries a number of interpretations, from references to historical Indigenous warriors to investigations of current political and social issues. Croft's selection of works reminds us that Aboriginal and Torres Strait Islander art is the oldest continuing art tradition in the world.